Newer diesel-fuelled engines are equipped with Selective Catalytic Reduction (SCR) technology to comply with tightening emission laws.
Sensors in the exhaust system monitor the gases and sprays AdBlue when required to break down harmful nitrogen oxide (NOx), converting it to safe nitrogen and water vapour.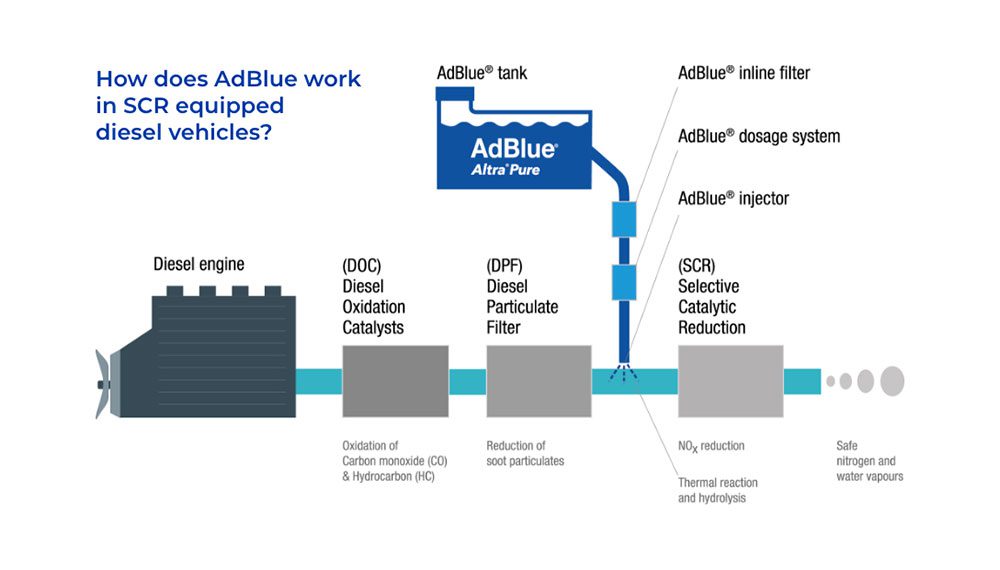 What is AdBlue Altra Pure?
AdBlue Altra Pure is a premium high-purity aqueous urea solution, ready for use in AdBlue equipped Selective Catalytic Reduction (SCR) diesel vehicles.
If your vehicle's user manual advises your vehicle uses AdBlue, then AdBlue Altra Pure can be used. Ensure to fill it in the dedicated AdBlue tank, and not the fuel tank.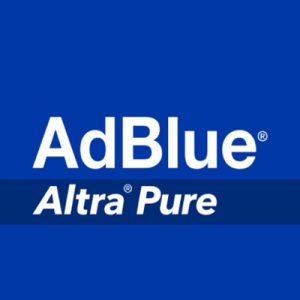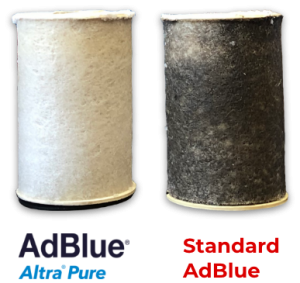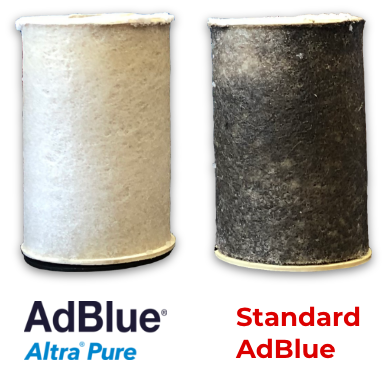 AdBlue Altra Pure Benefits
AdBlue Altra Pure has demonstrated benefits to extending AdBlue component's life (when compared to using Standard AdBlue) by reducing build-up, downtime and cost.
AdBlue Altra Pure Differene
Only high-purity, technical SCR automotive grade urea is used to manufacture AdBlue Altra Pure. 
Manufactured in accordance with ISO 22241 and ISO 9001 standards.
For your peace of mind, every batch of AdBlue Altra Pure is tested and certified before sale, by the only Australian NATA approved laboratory, qualified to test "Selective catalytic reduction (SCR) urea solution".
Who makes AdBlue Altra Pure?
AUSblue are the first and only VDA licensed Australian AdBlue manufacturer that has exclusively developed a premium high-purity AdBlue. It is manufactured and distributed from AUSblue's own production facilities located throughout Australia. 
Having full control of the manufacturing and distribution process ensures a quality product is produced and delivered on-time.
Want AdBlue with reduced build-up, downtime & cost?